What you need to know
The Australian company that imported KLNE Sunteams inverter is no longer in business. It went into voluntary administration after installing a range of Sunteams inverters nation-wide. They are a red inverter unit and look very similar to another popular brand on the market, so you'll need to check carefully to determine which one you own.
They were sold in various sizes including 1500, 2000, 3000, 4000 and 5000 models. This user manual refers to all five models in the Sunteams range:
---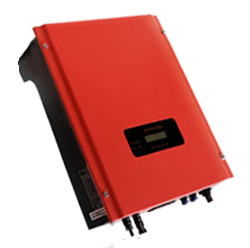 Do you require KLNE Sunteams inverter repairs?
Having gone into liquidation KLNE Sunteams inverters are no longer in a position to uphold their warranty obligations. The business that originally installed your inverter may be able to arrange for it to be repaired, however this generally involves:
1. Having the faulty inverter disconnected – at your expense.
2. Shipping it to a warehouse which may be in another state – at your expense.
3. Paying for any number of faults in the inverter to be repairs.
4. Shipping the unit back to your house – at your expense.
5. Having the repaired inverter reconnected – at your expense.
It can be a costly exercise! You may find it makes more sense to just install a brand new inverter that comes with the peace of mind of a new warranty.
---
Let National Solar Service sort it out for you
It makes no difference to us, who you bought your KLNE Sunteams inverter from. We service all makes and models, including the KLNE Sunteams inverter whether sold and installed by our competitors.
Let us get your system back up and running by booking a health check for your KLNE Sunteams inverter repairs. Then, one of our experienced technicians will:
1. Carefully inspect your inverter for faults.
2. Try and repair the inverter if possible.
3. Ensure a replacement inverter is on hand (in case yours can't be fixed) to install on the same day. (All our replacement inverters come with a brand new warranty. You can have a 1.5 KW inverter installed from $700.)
---
How to check if your KLNE Sunteams inverter is faulty
Check that the green light on your inverter is lit. Check that the display screen is on. The second line of the display should cycle through important data such as the Etoday figure which can be used to determine your yield.
---
How to monitor your inverter's yield
1. At the end of the day, check the display for the Etoday figure and jot it down. Record it for a few days to be sure. If this number stays at zero production, there may be an issue with your solar panels or with your inverter.
2.If this number has gone up, but not by as much as you'd expected, give us a call on 1300 496 278. We'll check it in comparison with similar systems on our data monitoring network. For your peace of mind, we can add your inverter to our network by installing a smart meter for $750. (Some smart meters also enable your system to be battery-ready.)
---
Common Sunteams inverter faults
When a qualified National Solar Service electrician conducts a health check on your inverter, they can quickly identify what's at fault and determine the best course of action. In some cases we may apply KLNE Sunteams inverter repairs, in other cases we may need to replace it.
---
About National Solar Service
National Solar Service is Australia's leading consolidated solar energy company, delivering high-quality and affordable solar energy solutions across the country. With a strong and comprehensive network of offices, National Solar Service team is dedicated to helping Aussies enjoy solar power for the life of their system.
---
Find out more
Call
1300 360 700
to talk to one of our friendly technicians about
service and repairs
for your APS inverter.
Alternatively, you can request a service online, by filling out the enquiry form below.