We repair and service Samil Power inverters!
If you're having issues with your Samil Power inverter, or it needs servicing, contact National Solar Service, your after-sales solar expert. Our qualified technicians will provide you with professional guidance and perform high-quality work to help you get your system up and running again.
Samil Power inverter models we service
Samil Power is a Chinese manufacturer which commercialises inverters commonly referred to as the "big blue box".
National Solar Service the following models: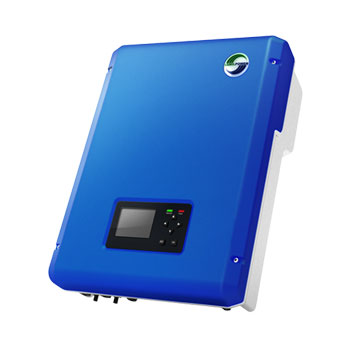 SolarRiver: 1100TL/1600TL/2300TL/3000TL/3300TL/4400TL/5200TL
SolarRiver Dual: 3400TL-D/4000TL-D/4500TL-D/5000TL-D/5200TL-D/6000TL-D
SolarLake: 5500TL-PM/7000TTL-PM/8500TL-PM/10000TL-PM/15000TL-PM/17000TL-PM/20000TL-PM/25000TL-PM/30000TL-PM
If your inverter isn't listed here, contact our friendly staff and we'll let you know how we can assist you.
---
Samil Power inverter repairs
Repairing a Samil Power solar inverter can be tricky, which is why it should only be done by a trained professional.
At National Solar Service, we use a comprehensive procedure to ensure your unit is repaired promptly, properly and affordably.
Our qualified technicians generally visit your property and inspect your inverter, source replacement parts from the manufacturer, and fix the damaged parts themselves or recommend a new model.
In any situation, we'll run a number of performance and safety tests before we sign off your inverter and return to duty.
With high safety and labour standards as well as national coverage and strong manufacturer relations, National Solar Service guarantees quality repairs at low prices.
---
Monitoring your Samil Power inverter
To make sure you get the most out of your unit, we advise that you monitor it regularly by checking its yield.
The light on your inverter should always be green. If it turns red or off, you should get your system checked.
---
Samil Power Inverter Warranty Claims
The warranty period for Samil Power inverters is 5 years. During this time, you can submit a claim to have your unit repaired or replaced, but you will still have to pay for a technician to visit your property and install your new system. Please note that Samil Power's warranty claim review process is lengthy, so you might have to wait a while before your system is up and running again.
To read Samil Power's Warranty Terms and Conditions,
click here.
Your warranty claim will need to include the following:
The product model
The serial number (located on the side of your inverter)
A proof of purchase
The amount and type of panels
The error details (displayed on the screen)
Even if your system is no longer covered by warranty, we can still come and inspect it. Our technicians will either fix your inverter or, if it is not repairable, offer you a replacement option so you can get it replaced in one visit and save money.
---
About National Solar Service
National Solar Service is Australia's leading consolidated solar energy company, delivering high-quality and affordable solar energy solutions across the country. With a strong and comprehensive network of offices, National Solar Service team is dedicated to helping Aussies enjoy solar power for the life of their system.
---
Find out more
Call
1300 360 700
to talk to one of our friendly technicians about
service and repairs
for your Samil Power inverter.
Alternatively, you can request a service online, by filling out the enquiry form below.